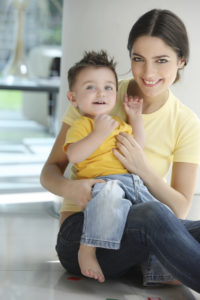 Are you hiring a nanny or household employee? Have you found the right one but aren't sure what steps to take? Are you concerned about background checks, reference checks, interviews, and all the paperwork that the hiring process entails?
This is a very time-consuming process, and most families are unable to take enough time out of busy schedules to conduct the in-depth screening, interviewing, and paperwork needed for hiring a new person for their family.
Don't go it alone – let the professionals at A New England Nanny take care of it for you!
A New England Nanny is a fully licensed and insured household placement agency, providing peace of mind to thousands of families for over 23 years. Once you have found the domestic worker you are interested in hiring, our experienced, professional staff will handle the following:
Applicant interview
Applicant reference checking
Criminal checks
DMV check
Social Security trace
Credit check
Drug screening
Complimentary payroll consultation (if applicable)
Manager consultation
Sample employment contract
Sample Work Agreement
Employee Handbook
Tools and tips for a successful employment relationship, including:

Daily time log
Medical care release form
Time off request form
Performance evaluation form
Incident report form
We are offering this valuable package for a one-time fee of just $1,000!
For more details and information on taking advantage of this service, please contact Melissa Schoonmaker, Director of A New England Nanny, at (800) 929-9213 ext. 7202.