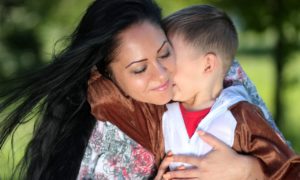 This is a very special week for caregivers across the country. It is National Nanny Recognition Week (NNRW)!
From nnrw.org: "NNRW is a week during which families, businesses, and the media are encouraged to focus on the positive aspects of the nanny profession, the important role nannies play in the lives of the families, and the wonderful contribution they make in the lives of the children they care for."
Here at A New England Nanny, we would like to extend a thank you to all of the wonderful caregivers that work with our agency. And since we're celebrating our 25th anniversary this year, we wanted to give special recognition to the caregivers that have been with us for a large part of that time!
Thanks and congratulations go out to:
Gail W. – 23 years
Bette R. – over 15 years
Charlene T. – 15 years
Joy K. – 13 years
Sue Z. – 13 years
Susan S. – over 12 years
Jennifer M. – 11 years
Tammy P. – 10 years
Lynn C. – 8 years
Ariel G. – 6 years
Marisa H. – 5 years
We appreciate the hard work and dedication that you and all of our caregivers have given to our clients and the children in your care over the years. Thank you!