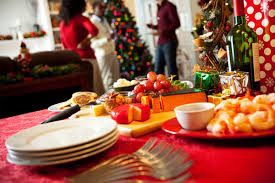 The holiday season can be stressful enough, let alone if you are having a holiday party and/or visitors staying with you. But luckily we can provide you with some assistance!
We are happy to introduce you to Kanika, our newest staff member! Kanika specializes in assistance with planning, organizing, and executing parties and other events, along with clerical work. Do you need an extra set of hands for your upcoming holiday party? Kanika is your girl! She also has banquet experience and can easily help with prepping, cleaning, and serving food.
Kanika can also handle clerical jobs such as data entry or any other type of office work. If you need extra help with your home office or place of business on a temporary basis, Kanika is ready to pitch in.
She currently attends Maria College, and we are very excited to have her as our newest staff member!
If you would like to book Kanika for holiday party or office assistance, please contact Melissa at 518-881-0202.