Expert Care and Services by Skilled Professionals
We've been providing peace of mind to Capital Region families since 1991. Our range of services include: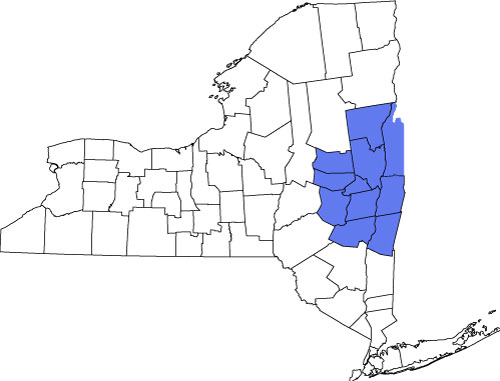 Extensive Capital Region Coverage
A New England Nanny agency provides nannies and household employees who have undergone thorough background checks. Give us a call and let us do the work of finding the perfect fit for your needs.
Albany
Columbia
Fulton
Greene
Montgomery
Rensselaer
Saratoga
Schenectady
Schoharie
Warren
Washington
I love working with kids. I have a total of 7 years experience working with kids in all age groups, particularly in an elementary school setting. I'm looking forward to meeting and working with families to help provide these children with a fun, but safe time and experience.

I have worked with ANEN some years and I find the company outstanding in every way. The staff is quick to respond and give praise to its employees. I have had a good experience with them.

I came to work for Melissa and the team as ANEN this past year after coming from an international placement agency. Melissa has been hands down the best boss I have worked with. The administrative staff take time to get to know you, and in turn find the best placements they can for both the family and nanny. I will be working with them for many more years. I have nothing but great things to say for this agency.

Positive experiences across the board. Professional organization

I cannot recommend A New England Nanny enough. We have used their services for our conference "Kids' Club" for the past two years. The caregivers are attentive, caring, prepared and fun! We always have a range of ages and allergies, and they are ready with games, crafts, walks, whatever you need. We will definitely use their services whenever we are in the Capital area.

A New England Nanny has been a wonderful agency to work with/for. I found my full time placement with a wonderful family in the Capital District through ANEN. Melissa is very kind and professional and is quick to respond to messages or emails. If you are looking for a nanny or you are looking to find a wonderful family in the New England area to be matched with go with A New England Nanny! I have had a positive experience and highly recommend ANEN.

We needed a temporary nanny housekeeper at the very last minute during a busy period for our family. Melissa found us someone within a day who was a perfect fit! Melissa listened to our needs and extended the search through her network, even though we had a unique situation with a lot of complexity. We would definitely reach out to her agency in the future.

My son was getting married at a resort in Bolton's Landing and I needed help with my 90 year old Mom and my two dogs. I was extremely nervous as we had to travel with everyone and were not local to the area.Debra was so accommodating and introduced me to two wonderful people. The service giver for my Mom was so patient and professional and my Mom was able to enjoy every moment of the weekend.My dogs are extremely anxious and Crista won them over within a few hours. She went from room to room taking care of the dogs and stayed in touch with me every step of the way. She quickly learned their patterns and was amazing. Thanks to Debra and the extremely competent staff we were all able to totally enjoy the wedding weekend and honestly I trusted both Laurie and Crista so much that I didn't even need to check in with either of them as they totally took care of everything. Laurie was so wonderful that everyone assumed that she was a family member.Debra went above and beyond, as did her staff. I would recommend her and her services to anyone. AMAZING!!

We have used A New England nanny for cleaning services and for their pinch hitter emergency babysitting services. They have sent us top notch help that is reliable & trustworthy. The price for services is also very fair. I would recommend these services to anyone!

A New England nanny saved me. I love working with children so this is the perfect job for me. I have had two jobs with them. The transition has been smooth with both. Both families I have worked for have been a dream. And I know if I were In need of another job, they would not hesitate to help me find one. The ladies in the office are wonderful. Always friendly and always willing to help. They are also very encouraging when you are job hunting. I plan on staying with them for a long time. The families trust them. I trust them. It's a win win situation.

New England Nanny service is great company to work with. The team is awesome, they look out for their staff. Deb and Melissa are the 2 people who I have been working with. Never had any bad experience

Melissa At New England Nanny spent countless hours discussing our specific needs for childcare. We are so appreciative for her help and grateful to have found such a caring and compassionate nanny for our daughter. I highly recommend their services!

Melissa was extremely responsive and incredibly helpful to our family. She spent a lot of her time listening to our needs and would send us candidates based on what we told her we were looking for. We would not have been able to survive without NEN's help. We have a wonderful, caring, responsible, professional nanny who our children adore. It has been an absolute pleasure working with Melissa and NEN!

I am beyond blessed to have gotten a job working with New England nanny. Melissa took the time to make sure I found a great family to work with and helped me along every step of the way. When you love your job you don't even consider it "work". I have worked with families part time and now am in a full time position and every experience I have had has been great. If you are looking to work with children or looking for great care for your children I recommend going through New England Nanny.

New England Nanny was able to provide a list of well qualified candidates, very quickly. Everything was well organized.

Our childcare plans were completely upended by the COVID-19 pandemic. I had heard multiple success stories from colleagues about using A New England Nanny so we decided to head down the nanny path for our infant. Melissa was kind, attentive and thorough. She provided us with quality nanny candidates and helped facilitate interviews, contracts and answered any little question I could think of promptly. The stress of wading through applications with online services, doing our own background checks and starting from scratch with forming a contract were all handled. Our family is very happy with the nanny we found using this service and the customer service that was provided every step of the way!

Great service and we are happy with the babysitting services. The company has saved us a lot of time in finding reliable child care and the staff is wonderful at answering any and all questions. Would highly recommend.

New England nannyWe have been using New England Nanny for a year when we need a temporary nanny once a month. Deb has been our contact person and she's been so wonderful to work with. She always chooses a nanny that fits our family's needs perfectly. She also goes out of her way to match us up with nannies that we request and have formed a bond with our children. Because of Deb and the wonderful team at New England Nanny, we know our precious babies are in the best of hands!

A New England Nanny has been an invaluable service to us. They set us up with a nanny who is professional, friendly, and nurturing to our toddler. She gives us peace of mind daily. We are both working from home during the COVID-19 outbreak, and we know our child is being well cared-for. The nanny is also a pro steering her away from our home office so we can focus on our jobs! THANK YOU, A New England Nanny!!

Melissa and Deb are awesome to work with. I've been with two awesome families thanks to Melissa, and when I had to go part time, Deb was great at keeping me busy with part time work. I would recommend any nanny or family looking for childcare to get in touch with ANEN. As a mom, I would 100% use any of the nannies they have on staff!

I was new to the Albany area, having moved from Chicago, and my husband and I needed to find a nanny without any true connections in the area.ANEN was SO helpful in generating prospects for us to interview and we were able to pick a fantastic nanny for our 2 year old! We felt comfortable with the process, and they helped us every step of the way.I think we would have been lost without them!

I have been a nanny with New England Nanny for longer then I can remember. Melissa is wonderful and treats everyone with respect . She takes her time placing nannies with the best possible families i would recommend A New England Nanny not only to families, but to anyone who wish's to be employed as a nanny .

I have worked as a New England nanny for about 4 years now and it's honestly the best job I've ever had. The director, Melissa, always goes above and beyond to help me get placed with the best families. I recommend to all my friends looking to become nannies!

I came to work for Melissa and her team at ANEN a couple of months ago on a part time basis. The assigments that I have been placed on have been so incredibly humbling and rewarding! I thoroughly enjoy each family! The communication from the staff and the clients is effective and clear. I look forward to many more assignments, building more and more relationships and helping others in the near future!

We use a New England Nanny about once a month. I have a work obligation & A New England Nanny has been a total godsend for our family! Nearly every time, the babysitter assigned to my children have been fabulous. They are always prompt, and call ahead to confirm their assignment. One sitter in particular has been incredibly fabulous. We have requested her & one of the owners of a New England Nanny even offered to schedule the sitter for the months we needed. I found it incredibly helpful. When I have had good or bad feedback for a sitter, Deb at a New England Nanny was compassionate (for the one time issue we had) and then elated when we found a sitter we love. A New England Nanny is the best!

Melissa and her staff are wonderful. They set us up with terrific nannies that are reliable and truly care! I would highly recommend them to anyone looking for short term or long term care for their children.

I came to New England Nanny as an experienced Nanny from New York City. I was looking for a reputable agency to work with and find a quality placement. Not only were they able to place me with a great family they were also able to help me find temporary work in between full time placements as well. All the families that I have worked with so far have been more then satisfied with my work and this has been a great reflection the agency and the high quality nannies they supply their clientele. I would highly encourage other child care professionals as well as potential clients seeking care to work with them.

I have been working with Melissa and a New England Nanny for about a year and a half, as an Executive Housekeeper/House Manger and I could be happier with the work that Melissa and Debra have sent me on.I highly recommend them for all you employee and employer needs

I have been so happy working for families through A New England Nanny.Every family has been so appreciative and the children have really been fun. Its a great way to use your abilities in a positive and rewarding way.

Working for New England Nanny has helped me to develop many professional skills while working with families all over the capital region. They're great about being flexible with my class schedule and are always responsive!

I currently work as temp for NEN and love the fact I have the flexibility between all the staff and recruiters!

New England Nanny has always been there when we need them. Whether it's for childcare or housekeeping help, we can always count on their reliable, professional services.