What Families Say About A New England Nanny
We've been providing peace of mind to Capital Region families since 1991. Here are some testimonials from families who have used our services.
"After the nanny we hired through A New England Nanny decided to change careers, we hired a replacement through Care.com. We had to terminate her after a couple of months – there was a huge personality clash, she was not a good fit. We went back to A New England Nanny to hire our new nanny. Trying out a site like Care.com showed us how valuable A New England Nanny's services are. Their staff knows each nanny and family well, so they are able to create a great match for both. They take on all the work of doing background and reference checks, and are very responsive. I won't be using an online site again!"
–Kate T., healthcare professional, Albany
"Before this service, I had hired someone off of Care.com who, with great references, ended up being harmful towards my children that was captured on our nanny cam. With my confidence broken in trusting others to care for my children, I have to say, that I felt completely comfortable with this service and their childcare providers. All have been wonderful with my children. It is also very convenient to be able to book a babysitter the day before if necessary.
–Sarah N., Galway
"Thank you so much! I spoke to [our nanny] and can tell already she will be amazing! You made my day! I can't tell you how much I appreciate having your wonderful service…you truly make having a job like I do possible!
—Barb B., Clifton Park
"I have been using New England Nanny for just over 5 years and they have never disappointed me.  I have an 8-year-old son with special needs and this agency always does a great job finding me just the right person to take care of my special boy!  The agency always sends me several applications from highly qualified individuals and we never have trouble finding someone to help us.  I would recommend this agency to my friends and family."
–Carrin S., healthcare professional at Albany Medical Center
"A New England Nanny is the best nanny service in the Capital Region. They have a highly responsive and professional staff that is genuinely interested in meeting the client's requirements. They have a well-laid out process to select the best nannies and are always willing to satisfy unplanned, short term, and long-term commitments. They provide vital support for working parents looking for quality childcare."
–The Bose Family, Niskayuna
"I used A New England Nanny's services after I returned to work after having triplets. A representative was kind enough to come to my home and explain all the details of the service and completely put me at ease. Every person we have worked with has been professional and wonderful with our girls. I would recommend A New England Nanny to anyone in need of child care, whether it be full time, part time, or even just for an occasional babysitter on evenings or weekends. They are reliable, good people who took excellent care of my girls!"
–The Qualitero Family, Troy
"We use a New England Nanny about once a month. I have a work obligation and A New England Nanny has been a total godsend for our family! Nearly every time, the babysitter assigned to my children have been fabulous. They are always prompt, and call ahead to confirm their assignment. One sitter in particular has been incredibly fabulous. We have requested her and A New England Nanny even offered to schedule the sitter for the months we needed. I found it incredibly helpful. When I have had good or bad feedback for a sitter, Deb at A New England Nanny was compassionate (for the one-time issue we had) and then elated when we found a sitter we love. A New England Nanny is the best!"
–Kimberly W., Clifton Park
"A New England Nanny has always been there when we need them. Whether it's for child care or housekeeping help, we can always count on their reliable, professional services."
–Ryane S., Albany
"Melissa and her staff are wonderful. They set us up with terrific nannies that are reliable and truly care! I would highly recommend them to anyone looking for short term or long term care for their children."
–Adam W., Amsterdam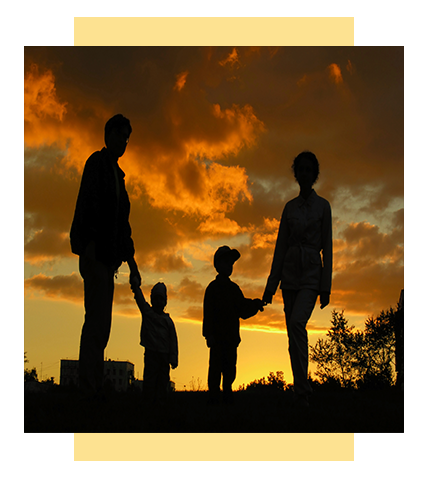 CALL US TODAY FOR A NANNY TONIGHT!
518.348.0400