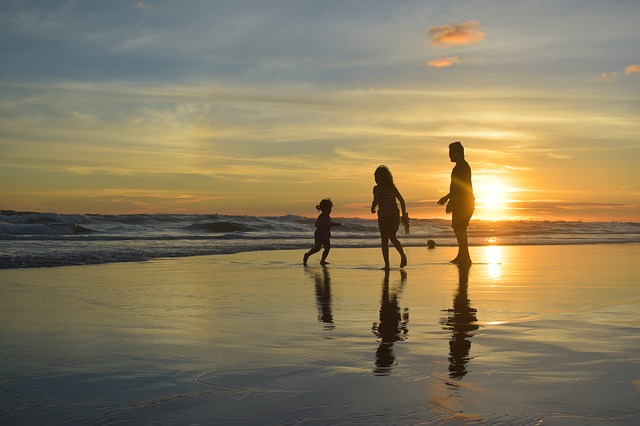 As we head into April, we know summer isn't too far away, and we begin to dream of warm evenings, fun in the pool or at a beach, and maybe even getting out of town for a while. But more often than not, those fun things can be expensive. However, TravelandLeisure.com has put together a list of affordable summer vacation ideas for families – here are five destinations that we hadn't thought of!
Bar Harbor, Maine
Bar Harbor offers swimming, like the freshwater beach at Echo Lake (with calm waves good for kids). Follow the signs labeled "Museum in the Streets" to take your own walking tour, and you can also find trails for hiking, walking, and cycling. At nearby Acadia National Park, enjoy hiking, camping, and coastline views.
From July 11 through August 15, you can also enjoy free popcorn and kid-friendly movie viewings at Agamont Park.
Winter Park, Colorado
While you might think of Colorado's resort town of Winter Park as a winter destination, it's also great in the summer. Rates start at $89 per night at the Winter Park Resort, and families can enjoy hiking, biking, horseback riding, rafting, zip lining, and Colorado's longest alpine slide.
The nearby Snow Mountain Ranch has one of only three summer tubing hills in the United States, as well as miniature golf, swimming, and indoor and outdoor climbing walls. Every Thursday in the summer from June 14 through August 13, there are free concerts at Hideaway Park.
Pittsburgh, Pennsylvania
"Kidsburgh" has tons of great activities for families, from the Pittsburgh Zoo to the Children's Museum of Pittsburgh. In the summer, there's a 10-day Grand Prix with vintage cars, and walking tours for enjoying the city and getting some exercise. You'll also find lunch spots that run for under $10, and the subway line offers free rides along the Golden Triangle, taking you around downtown.
If you're looking to spend some time outdoors, consider biking along the Great Allegheny Passage, which provides a scenic way to explore the city's many bridges and tunnels along a 150-mile-trail.
Myrtle Beach, South Carolina
If you and your kids love the water, head to Myrtle Beach, South Carolina. At properties like Sea Mist, guests can get free unlimited access to its water park as well as discount passes to the Family Kingdom Amusement Park and Splashes Oceanfront Water Park.
In the summer, the property offers a fifth night free, a free Friday with each seven-day stay, a $90 EZ-cash card for those who book their trips 90 days in advance, and 15-percent off of stays from June to August on select rooms every Sunday through Wednesday.
Gatlinburg, Tennessee
Right by Great Smoky Mountains National Park, Gatlinburg is for the adventurous outdoor lover, with whitewater rafting, 900 miles of hiking trails, biking, and horseback riding. Visit the Ripley's Mirror Maze to get lost in a sea of kaleidoscopic mirrors (admission: $9), or wander through Gatlinburg's Arts and Crafts community, which features handmade goods from local artisans.
There are a variety of lodging options to choose from here, from resorts to cabins. Some accommodations are offering free nights and discounts for this year.
Looking to get away without the kids this summer? Hire a summer nanny! Our professional, screened caregivers can provide full- or part-time care all summer long. Call us at (518) 348-0408 for more information!