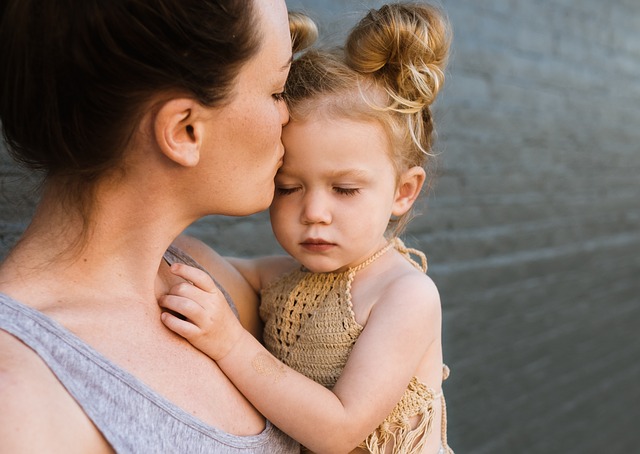 When hiring a nanny, you want someone who your children will like and have fun with, but who will also make you feel comfortable about leaving your loved ones in their care. There are so many factors that help decide what parents want in a nanny. Our partner GTM Payroll Services has put together a terrific list of 13 qualities that parents may look for when hiring a nanny.
13 Qualities to Look for in a Nanny
You've decided to hire a nanny and have a vague sense of what you want in a caregiver for your children. Someone who is caring, knows how to handle emergencies and is reliable may top your list of nanny qualities but without a specific plan on what you're looking for you may wind up with a bad fit for your family.
According to our latest household employment survey, the top three qualities that families seek in a nanny are responsibility and trustworthiness, personality fit, and passion for childcare.
In no particular order, here 13 qualities you may want in a nanny and how you can determine if your candidate has the attributes you desire. No caregiver is perfect so use this list to prioritize what's most important to you.
1. Trustworthy
Your nanny will be alone with your children in your home for long periods of time. You need to trust that your caregiver will always put your children first, make the right decisions in the best interests of your children, and follow your instructions. They may also have access to or learn of sensitive information about your family. Can your nanny protect your privacy?
When speaking with your candidate's references, be sure to ask how much trust they placed or felt with their (and possibly your future) caregiver.
2. Enjoys children
This may seem obvious, but some nannies may go into child care as a stop gap between jobs or as a way to make money as they find out what they really want to do and have no real interest in the profession. But nannying can have some long days and if you don't love being around children it can get tough very quickly especially if they have little interaction with other adults.
Part of enjoying children is playing with them, exploring their interests, and helping them grow. It's also about discipline and following rules. A good nanny can find a balance between the two and bring enthusiasm to their job each day.
Set up a time for a potential hire to meet and spend some time with your children. Leave them alone and try to observe from afar. How does the nanny interact with your children? Does she seem comfortable? Or have your candidate shadow you for a day and see how they handle the ups and downs of caring for children.
3. Patience
As we said, there are some long days in nannying. Sometimes it's because of the hours worked and sometimes it's because children love to test their boundaries and can be emotional and irrational. It's all part of growing up and you need a caregiver who can keep an even temper when caring for your children.
When interviewing your candidates, ask them about times when children in their care tested their patience and how they dealt with it. Ask your candidate's references about how they handle difficult moments with children.
4. Reliability
When you set your nanny's arrival time, you expect them to be at your home on time and ready to work. You need to get yourself to work and sometimes delays can cause havoc to your schedule. Or your nanny doesn't show up at all or tells you at the last minute that they can't make it.
A nanny is your sole childcare provider. It's not like dropping off your child at a day care center knowing they will always be someone there. If your nanny doesn't show up, you're taking time off work to stay home with your kids or finding some other arrangement with family or friends.
During the day, your nanny may have to pick up your children from school or take them to a music lesson. Will they get your children to where they need to be on time?
Are they on time when you schedule an interview? Do they cancel a phone screen without reason or just don't answer? This behavior can give you some insight into a nanny's dependability. It's also a good question for their references. Do they show up for work on time?
5. Organization and time management
Your nanny will be juggling quite a bit during the day. Meal prep. Naps. Diaper changes. Play time. Not to mention any trips outside of the house to school, music lessons or sports practices. How do they manage their time? Are they organized enough to get it all done? Do they understand priorities? You need a nanny who can manage their day with children and not get overwhelmed with responsibilities.
During your interviews, ask your candidates how they stay organized and would prioritize their time in certain situations. Make sure they're making the right choices.
6. Education and training
You may want your nanny to have some kind of education, certifications and/or training in child care-related duties. If your nanny will be caring for a baby, do you want them to be certified as a newborn care specialist? Training in pediatric CPR is essential for anyone caring for children.
The International Nanny Association offers a basic skills assessment and a nanny credential examfor caregivers.
A nanny's education and training should appear on their resume but it's also a good idea to bring it up in an interview and verify their accuracy.
7. Experience
A candidate fresh out of school who studied early childhood education may be just as capable a caregiver as someone with lots of experience. But you may want a nanny who has dealt with certain challenges like sleep training, potty training, feeding, and more. You may look for a nanny who has experience with babies if you have a newborn or with multiples if you have twins or triplets.
Whether it's through education or experience, you and your nanny should share a similar child-rearing philosophy. Ask about their approach to childcare in their interview. This keeps care for your children consistent whether delivered by a parent or nanny. But also give your nanny some flexibility. They may have some knowledge or experiences that you don't that may help your children.
8. Common sense
All the education and experience in the world means nothing if your nanny doesn't have common sense. They will make lots of decisions and choices every day that will impact your child's health and safety. They need to think on their feet and make common sense decisions.
Ask your nanny candidates how they would handle potential emergency situations like injuries or a fire in the home, unexpected turns of events during their day, or surprise messes like a clogged toilet or crayon drawings on the living room walls. How they handle these types of events should give you an idea of your candidate's common sense and how they can prevent a bad situation from getting worse.
9. Communication skills
Good communication is the foundation of any family-nanny relationship. You need a nanny that will speak up if they don't understand your expectations or directions and share important information and updates about your children. You want a nanny that will bring up any employment issues they're having rather than letting them fester unsaid. Getting everything out in the open is the best way to resolve any problems before they destroy your relationship with your nanny.
You can judge how well your nanny communicates during phone screens and face-to-face interviews. Do they speak clearly and confidently? Do they ask you to explain your question if at first they didn't understand it? Are they honest with their answers and not evasive or seem like they're hiding something? These all point to a nanny that is confident and communicative.
10. Chemistry
You don't have to become best friends with your nanny although the nature of the employment tends to bring a family and their nanny close together more so than a traditional employer-employee relationship. But you do need to feel that you mesh well with your nanny and make a good team in caring for your children. You need to communicate well with each other to help the relationship go smoothly.
This may be more of a "trust your gut" feeling than anything else. How well do you interact with each other during interviews? How was it spending time with them as they shadowed you?
11. Professionalism
A nanny is a professional childcare provider and they need to act like one. Do they arrive on time for interviews? Have they dressed appropriately? Do they seem interested or are they distracted and not paying attention? Do they speak negatively about past families?
Another sign of an unprofessional nanny is a desire to be paid under the table. Professional nannies understand the benefits and legal requirements of having taxes withheld from their pay. They know it's an obligation just like it is for employees in traditional workplaces. Imagine hiring someone and one of your first acts as employer and employee is to commit tax fraud!
12. Confidence
You'll want a nanny who is confident in her childcare skills and ability to make good decisions. Even if she makes a less-than-desirable choice, she should be able to explain why she did what she did and learn from any mistakes. Taking care of children all day is stressful work filled with many decisions. Your nanny needs to feel comfortable that they are up for the task and has the know-how to get the job done.
How do you know if your nanny candidate has self-confidence? Listen to how they talk about themselves. Do they talk negatively about themselves? That could be a sign of poor self-esteem and a lack of confidence.
13. Child development skills
A nanny is much more than the occasional babysitter who comes over for a few hours so you can have a date night with your spouse. A babysitter just needs to keep your kids safe and follow your instructions (feed them dinner, bedtime routine, etc.). A nanny could be with your children as a full-time caregiver for years. They will play a big role in how your child develops. A nanny can be part of potty training, sleep training, learning to read and tying their shoes, developing fine and gross motor skills, and much more. They can also help your children develop social skills like sharing, learning manners, and playing nicely with other children.
You want a nanny who has a vested interest in your child's development and wants to see them succeed grow into well-adjusted kids. During the interview process, talk to your candidates about their experiences in these areas.
Now that you know what you're looking for, let A New England Nanny help! We pride ourselves on matching families with the best nannies. Call (518) 348-0400 and we'll get started!