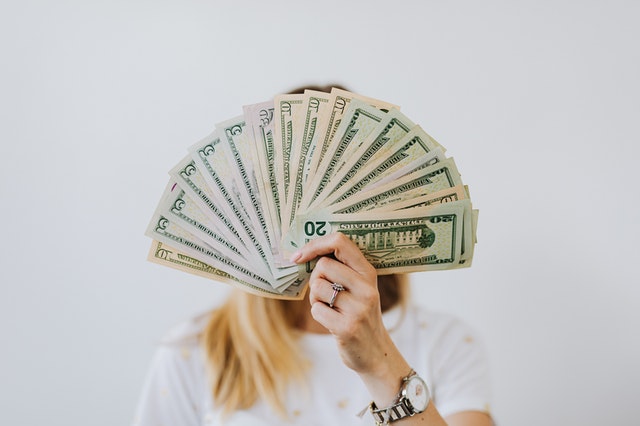 The $1.9 trillion relief bill, known as the American Rescue Plan, passed Congress and was signed into law by President Joe Biden. There are provisions in the American Rescue Plan for families and caregivers, including aid for schools and child care, direct checks to individuals, and more.
Direct Payments
Just like the two other COVID-19 relief bills passed during the pandemic, this version also features direct payments to Americans. This time around, eligible recipients can expect $1,400 per person ($2,800 for couples), including adult dependents – a family of four could receive up to $5,600.
However, payment parameters are stricter this time around than with the previous direct payment. The full amount will go to individuals earning less than $75,000 (or $150,000 for couples), with payments cut off entirely for individuals earning more than $80,000 (or $160,000 for couples). Individuals earning an amount between those figures will receive a reduced sum.
Aid to Schools and Child Care
A significant portion of the relief bill involves aid to states, including schools and child care facilities:
Aid for getting K-12 schools ready for in-person learning: $125 billion

Money may be used for purchasing protective equipment, improving ventilation systems, and hiring support staff, among other things. However, 20 percent of the money schools receive must be used to address pandemic learning loss – for example, extending learning time into the summer.
Aid carved out specifically for private schools: $2.75 billion

Aid for colleges: $40 billion

Institutions will be required to spend at least 50 percent of their allocated funds on emergency financial aid grants to students.

Child care provider assistance: $39 billion

Funds may be used for payroll, rent, protective equipment, and other expenses.
Tax Credits
The relief bill provides an overhaul of the child tax credit for the 2021 tax year. The bill increases the amount of the credit to $3,000 for each child under the age of 18 and $3,600 for children under the age of 6. The credit will also become fully refundable, meaning low-income individuals would receive the benefit.
The bill also expands the earned income tax credit for individuals without children. The maximum credit will be nearly tripled, and eligibility will be expanded as well.
Unemployment Aid
The bill extends two previously established pandemic unemployment assistance efforts: the Pandemic Unemployment Assistance Program and the Pandemic Emergency Unemployment Compensation program. Unemployed gig workers, freelancers, contractors, and others who previously qualified for aid will continue to be eligible under these programs. The financial assistance provided by these two programs is currently set to expire in mid-March, which pressured legislators to act quickly.
The bill also provides for enhanced unemployment assistance payments of $300 per week. Under the bill, these programs and their financial aid are extended through September 6.
Housing Assistance
The bill sets aside billions in financial aid to homeowners and renters. Here is the funding breakdown:
Aid for emergency rental assistance: $22 billion
Aid for mortgages, utilities, and property taxes: $10 billion
Aid to states and localities to help individuals at risk of becoming homeless: $5 billion
Health Insurance
The bill subsidizes private health insurance premiums for unemployed workers through the Consolidated Omnibus Budget Reconciliation Act (COBRA). The provision allows individuals eligible for COBRA insurance coverage to maintain their employer-sponsored coverage after losing employment without having to pay any portion of the premiums through the end of September 2021.
Additionally, the bill invests nearly $35 billion in premium subsidy increases for those who buy coverage on the ACA Marketplace. The bill increases the subsidies provided to currently eligible individuals and removes the 400% federal poverty level cap (equal to approximately $51,000 for an individual) on subsidy eligibility.
A New England Nanny will provide further updates as needed. If you need assistance with child care, senior care, housekeeping, pet sitting, and more, contact us at (518) 348-0400 and let us know how we can help!
© 2021 Zywave, Inc. All rights reserved.