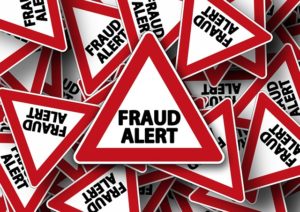 Most people are now aware that if they receive an email from someone claiming to be a Nigerian prince who wants to give them thousands of dollars in exchange for their bank account information, they know it's a scam. Unfortunately, many scams still exist that are not as well-known, such as a recent one where people receive messages that are supposedly from a celebrity. But some scams specifically target nannies and babysitters. These scams are usually done through email, or online through sites like Craigslist. Read on to learn how to avoid nanny scams.
One scam made headlines several years ago when a University of Missouri student was bilked out of $2000, all because she thought she was getting a job as a nanny. According to the Better Business Bureau, the student used an online resource site that connects families with potential household employees. She was contacted by the scammer via email, and after some exchanges the job was offered. The student's bank account was wired a fraudulent check for $2,775, most of which was to be saved to buy a wheelchair for the scammer's son ($375 was a supposed advance on the student's pay). Later the student was informed that the wheelchair would be purchased elsewhere, and was instructed to withdraw $2,400 from her account and wire it to a wheelchair dealer in Texas. The next day, the bank informed the student that the $2,775 deposit was a fake, and now she had to pay back the bank the $2,400 that had been withdrawn.
But it's not only those looking for employment that get scammed; families looking to hire someone have also fallen victim to scams from people pretending to be nannies. According to this article on fraudguides.com, these scammers develop a relationship with a family, convincing them of their eligibility to work in the U.S., and finally getting a job offer. But then the scammer will take advantage of the trust they've built up, asking for money to buy their plane ticket, or for a sick family member, etc.
The Better Business Bureau offers these tips on avoiding childcare scams:
Be cautious if a "parent" wants to communicate only via text messaging or emails.  He or she might be trying to hide a foreign accent or withhold a phone number.
Look out for emails or texts containing poor English or grammatical errors.
Be wary of anyone who is hesitant to give out personal information, such as place of employment, address, names of friends or other references. He or she might be fearful of a potential employee checking out his or her background.
Beware of "sob stories" or anything else that appears to try to get sympathy.
If a potential employer or employee asks you for money for any reason, it is likely a scam.  Never transfer money to anyone you do not know.
Of course the best way to avoid scams is to use a reputable nanny agency like A New England Nanny. For nannies, an agency will match you up with a trusted family that will be the best fit for you and the family. For families, an agency will do pre-employment screening, background checks, check references, conduct face-to-face interviews, and many other services to ensure your family's safety and satisfaction.
Contact us for more information at (518) 348-0400.