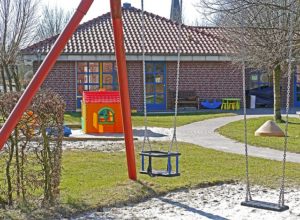 What do daycare centers do when they have unexpected call-outs from their staff, or their ratios are not up to where they should be? What if they're in the process of hiring for a new position and need fill-in help? Back-up care from A New England Nanny might be exactly what they need.
We have been working with schools, daycares, and other child care facilities in the Capital Region for more than 26 years, providing them with a solution to help be better equipped for those last minute emergency needs.
A New England Nanny can provide parents with high-quality back-up care on the days when the organization needs it most. We have a pool of experienced, professional caregivers ready and able to assist for those emergency needs. All of our caregivers are fully screened with background checks, face-to-face interviews, reference checks, fingerprinting, and more.
Our back-up solution is a great resource for organizations and their families to use for:
Back-up care when one or more children are sick and cannot attend school
After-hours care for parents to use on evenings or weekends
Holiday care when the school is closed for vacations
Back-up care when the school is closed due to the weather
Substitute teachers when an employee is out
We pride ourselves on recruiting only the best and most qualified caregivers.  Hundreds of families and companies across the Capital Region have successfully used our back-up services and appreciate the convenience and value we offer.
Please feel free to contact us at (518) 348-0400 with any questions.