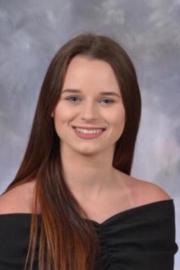 Finding a trusted professional to care for your children is never easy. You need someone that not only will be fun and engaging for your children, but will ultimately provide you the peace of mind a parent needs. Well, you're in luck – we have a wonderful, experienced child care expert for you to meet!
Meet Ally
Ally has been providing child care services with the YMCA for 5 years, working with children ages 3 months to 10 years old. She has also been working for A New England Nanny, babysitting for local families.

"I have always enjoyed being around children," Ally says. "My goal to create the best in-home childcare experience for the children and make the parents feel at ease with who they are trusting."

Ally's experience has allowed her to learn the ways different age groups act, and to better understand their way of thinking to accommodate individual needs.

"As a child, I always needed extra help in school and also with speech," says Ally. "So I can really relate to kids need extra help."

Ally is currently attending the University Of Albany to earn her Bachelor's degree in Criminal Justice, with the ultimate goal of becoming a state trooper.

We have already received a lot of high praise for Ally, so if you need a fill-in babysitter or perhaps a date night sitter, please contact us at (518) 348-0400 to request Ally or another of our amazing sitters.

And let us know if you need any help with senior care, afterschool tutoring, pet sitting, and more!