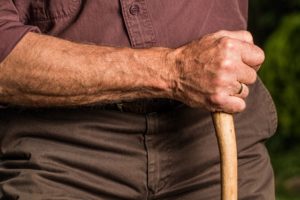 It's never easy to realize a senior loved one can no longer live completely independently and needs some assistance. But in order to provide the best quality of life possible, some seniors will need a companion or other caregiver to help them stay in their own home. Seniors may also require help with maintaining their home, especially if they are aging in place in their own house. Here are some possible signs that you need to hire a senior care worker.
Signs Your Senior Needs Help at Home
Spoiled food that does not get thrown away
Missing important appointments
Unexplained bruising
Difficulty getting up from a seated position
Difficulty with walking, balance, and mobility
Uncertainty and confusion when performing once familiar tasks
Forgetfulness
Unpleasant body odor
Infrequent showering or bathing
A strong smell of urine in the house
Noticeable decline in grooming habits and personal care
Dirty house, extreme clutter, and dirty laundry piling up
Stacks of unopened mail or an overflowing mailbox
Late payment notices, bounced checks, and calls from bill collectors
Poor diet or weight loss
Loss of interest in hobbies and activities
Changes in mood or extreme mood swings
Forgetting to take medications, or taking incorrect dosages
Unexplained dents and scratches on a car
Whatever type of help your senior needs, family caregivers cannot do it alone. That's where we come in. Our senior care companion services are available 24 hours a day, 7 days a week. We offer on-call, temporary, part-time, or full-time options to meet your specific needs.
Contact us at (518) 348-0400 and let us know how we can make your life easier.