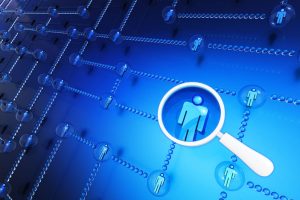 The old adage, better to be safe than sorry, cannot be more true when it comes to using sources to hire an employee for your home. The media is rife with stories on the dangers faced when household employees are hired without performing background checks. Even more stories are bandied about the household help community by word of mouth. The dangers of hiring without background checks being performed range from theft to physical harm. All of which may be avoided by thoroughly checking an employment candidate's background.
In early 2013, a nanny from Ireland was accused of killing the one-year-old Cambridge, MA girl in her care from physical trauma much like shaken baby syndrome. A simple background check would have showed orders of protection against her and a violent past. (While the nanny spent two years in jail, the Massachusetts state medical officer in 2016 reversed the medical decision in this case as well as two others dealing with shaken baby syndrome, resulting in the nanny being immediately deported to Ireland. The case remains in the news as 1,800 medical pediatricians petitioned the Massachusetts governor in 2016 to review the state medical officer's controversial decision.) (The Boston Globe, WCRB)
A mother, who wrote a 2015 parenting.com article, details why a background check could have saved her family from a dangerous situation. The mom admitted she did not perform a background check when she hired her nanny via Craigslist. "Had we done a simple search," she wrote, "we would have uncovered her [the nanny's] history of passing bad checks and a string of arrests from her early 20s. But we didn't, and we got burned—bad." The nanny also worked as a restaurant hostess, a job the nanny did not disclose to her household employer, and also created a website featuring poses in various states of undress. The nanny stole credit card information from restaurant patrons and ended up in jail.
Household employers must be sure to be thorough in their checks. Employers who relied on a national agency to perform background checks are finding its checks were insufficient—and have paid dearly. In 2014, A California nanny who had been hired online physically abused the twins she was charged with caring. In 2013, a greater Boston area nanny—a notorious thief with dozens of larceny and fraud charges and who served jail time—stole some $280,000 from her employer's checking account. And, in Chicago in 2013, a three-year-old child died from a fractured skull while in the care of a nanny with previous legal run-ins and a 2010 DUI conviction.
The importance of background checks—and the increase of parents asking for background checks on their nannies—markedly increased after a nanny stabbed two New York City children to death and then tried to kill herself. This horrific 2012 Upper West Side murder opened parents' eyes to the dangers of ignoring background checks. As with any hire, it is wise to treat every source for finding a nanny or other household help with caution and use common sense throughout the process. Each hire should not involve any short cuts.
A New England Nanny performs rigorous, thorough screenings of all our applicants, ensuring peace of mind for any family that hires through us. Learn more about our background checks, and contact us at (518) 348-0400 for more information.