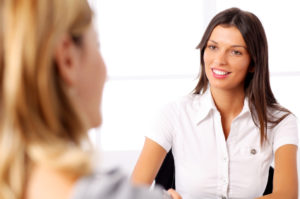 A work agreement benefits both the employer and nanny; it helps establish clear standards, rules, and procedures for the household and for the job.
Ideally, consulting with an employment attorney is a best practice in developing a work agreement. Employers may extrapolate ideas from template samples, and obtain input from friends or colleagues who have developed their own work agreements for their own household help.
The following list of key elements provide an overview of the common components that are included in most work agreements.
Key Elements of a Work Agreement
Recitals—Employer is an individual and a Household Employer, resident of ___________(state), and over the age of 18.
Employment—Employment under this agreement is to begin on ____________ and continue unless sooner terminated as provided herein.
Compensation—Subject to the following provisions of this agreement, the Employer agrees to pay the Employee a gross compensation hourly rate of $_______. (An explanation of gross vs net income is advisable).
Benefits—Employee is entitled to _____ days of paid vacation annually. The vacation must be scheduled thirty days in advance and agreed to by the employer. Vacation is based upon normal payment for a forty-hour workweek.
Terms and conditions of employment—Employee may not drink alcohol, use illegal drugs, or smoke while on duty for the employer.
Termination of agreement— Employer may terminate employment for violation of the work agreement that holds an employee may not drink alcohol, use illegal drugs, or smoke while on duty for the employer.
Modifications and interpretation—The job description may change by mutual consent. Therefore, the work agreement must be revised to reflect any changes.
Applicable laws—The provisions of this agreement shall be constructed in accordance with laws of the state of _________.
Signature and date line—Employer and employee should sign and date the original and each revision of the work agreement.
Work schedule (optional)—Additional detail of a daily schedule broken down by day and by hour.
For more information, contact us at (518) 348-0400.