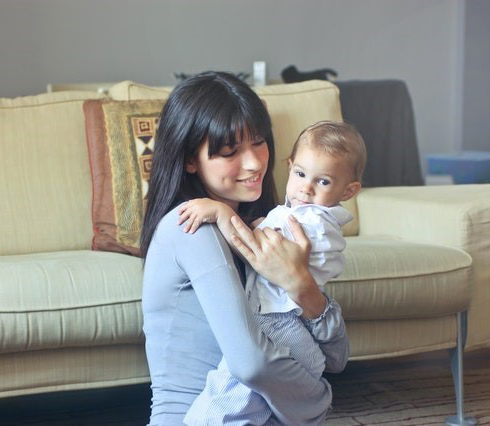 There aren't a lot of jobs for college students that have good pay and can accommodate the flexibility students need. But in-home child care does pay well and students can schedule their hours to fit in with their busy schedules. Here are some reasons why being a nanny is a great job for a college student.
Flexible Schedule
While some parents certainly want a fixed schedule for their child care, particularly for infants and toddlers, many can work with a flexible schedule, especially if they find the right caregiver. The right family will understand that a college student has classes at different times on different days, and needs time to study and write papers. Together they can come up with a schedule that works, allowing the student the time they need for academics while making sure that family has their child care covered. Even just being available a couple hours a day can fit in with a family's needs.
Excellent Pay
Parents are willing to pay good money to a trustworthy, reliable nanny to care for their children. While hourly rates will fluctuate depending on location, nannies in general earn well above minimum wage. Nationwide, nannies earn about $15-$16 on average. We have placed nannies that are earning $20, $25, even $30 per hour! In larger cities like New York and San Francisco, rates can be even higher. Even if you are only working 20 hours a week for a family, that's a pretty decent payday.
Job Satisfaction
It's safe to assume that a student that seeks out a job as a nanny enjoys being around children. So being a nanny means a student will be doing something they love! We often say in our recruiting searches "Get paid to play!" While of course being a nanny is hard work and takes patience, caring, and responsibility, a lot of the job does center around reading books, playing games, doing arts and crafts, and other activities. Sometimes the nanny will get a chance to take the children to a museum, a park, out to lunch, or other fun places. Nanny jobs certainly offer the chance to make a lot of great memories, while getting paid to make them.
Career-Building Skills
Each nanny job offers something different and unique, from the ages of the children to the tasks the nanny is asked to do. So with each nanny job a student takes, their skill set increases. Caring for infants involves changing diapers and using a bottle for feedings. Toddlers need lots of supervised activities and a nanny may need to help with toilet training. Older children may need help with homework or may need to be picked up or driven to and from other locations. Some families may ask a nanny to do laundry, prepare meals, and do some light cleaning and organizing in addition to the child care duties. By learning and performing all of these tasks, a student is building their skill set, many of which can be applied to careers other than nannying.
Job Availability
Parents will always need child care in one form or another, and even apart from the current child care crisis, in-home child care is consistently in demand. And as children age, the family's needs change. A family that was able to care for their infant may find they need to hire a nanny once the child starts school to help with afterschool or evening care. Or vice versa – parents may want a nanny for their infant, nut no longer need one once they start school, but might need a nanny with different strengths and skills, depending on the age of the children. Right now we need all the nannies we can get, so job availability is never an issue in this profession.
Building for the Future
Even if being a nanny isn't a student's career goal, nannying can help with future employment goals. Showing the responsibility and trustworthiness a family requires can lead to good references for future job opportunities. A parent may have an opening at their company and will think of their previous nanny as someone who should apply, or the parents may have friends who are hiring and will recommend their nanny. And the more families a student works with, the larger their network of potential employers gets.
Ready to get started as a nanny? Check our our available positions and apply online today!