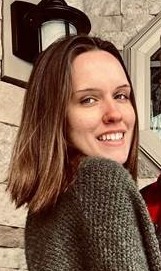 Finding a trusted professional to care for your family is never easy. You need someone that will not only be fun and engaging for children, but will ultimately provide you the peace of mind a parent needs. And with summer coming up, your needs may be changing. Well, you're in luck – we have a wonderful, outgoing caregiver for you to meet!
Meet Christa
Christa grew up in a small town in New York with a close family. She spent her childhood playing outside all day, going to grade school, and helping with her younger siblings. Christa has done many different types of work but says the most meaningful work she has done has been child care.
She has provided child care through the YMCA, daycares, after-school programs, and private family's homes. She's also done house cleaning as well, and adapts to any environment which is why she is great in our temp programs.
Christa's interests are horseback riding, rock climbing, hiking, playing guitar, reading, and spending time with her family and her fiancé.
We are very lucky to have Christa as part of our temp staff. She would love to help you with your child care needs!
Contact us at (518) 348-0400 to request Christa or another of our amazing caregivers.

And let us know if you need any help with in-home learning, senior care, afterschool tutoring, pet sitting, and more.