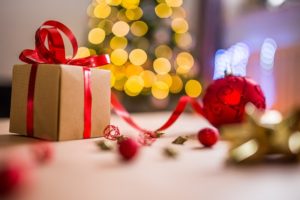 This time of year we enjoy giving gifts to friends and family, but it's also a time to show our appreciation for the caregivers who look after children on a daily basis. Nannies not only are in charge of the kids but often clean, cook, do laundry, and other chores. Many arrive before parents go to work and stay until mom and/or dad get home. They can be long days without a lot of interaction with other adults.
If you employ a nanny, here are some unique holiday gifts to show your nanny that you appreciate the work they do and what they mean for your family. Sharing any of these gifts with a note from your children makes the recognition even that more special.
Give a Holiday Bonus
Who doesn't love extra cash? According to a recent survey of household employers and nannies by GTM Payroll Services, ninety-four percent of nannies receive a holiday gift.
Subscription to Nanny Magazine
Nanny Magazine features trusted tips, expert insights, and childcare advice that can help your nanny achieve "next-level nannying status" and feel connected to the "nanny world." There are print and digital subscriptions available.
Membership in the International Nanny Association
Another career-boosting resource is membership in the International Nanny Association. This non-profit organization provides information, education, tools, and guidance for professional nannies. There are also opportunities to connect with other nannies and develop valuable relationships that can help them with their jobs.
Sign up for a Nanny Certificate Course through NannyTraining.com
Nannies can learn more about basic child safety, children's health and nutrition, emergency readiness, and more through online courses at NannyTraining.com. The site also offers a 13-lesson, CACHE-endorsed learning program led by award-winning and industry expert Michelle LaRowe.
Provide a Gift Card to a Favorite Store, Salon, or Spa
Let your nanny pamper themselves.
Add an Extra Day of PTO
Give your nanny some time off.
Make a Donation
Is there a cause or charitable organization your nanny cares deeply about? Make a donation to that group in their name.
Got any more good ideas? Share them with us!