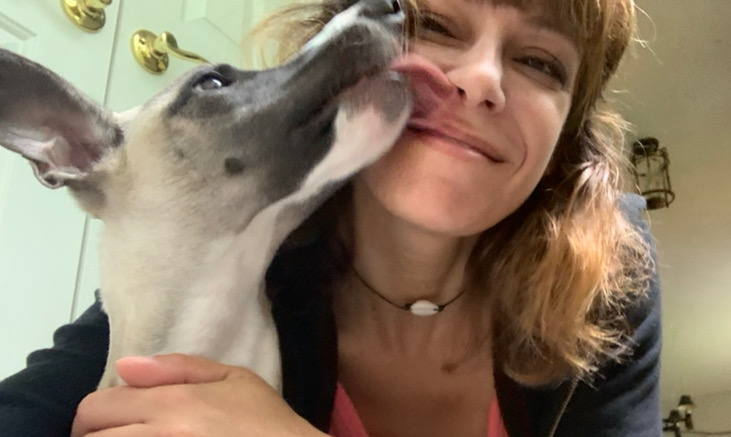 When you're looking for a trusted professional to care for your family, it's never easy. You need someone that will provide you the peace of mind a family needs, while offering a quality experience for children or seniors. Well, you're in luck – we have a professional, caring nanny who just might be what your family needs!
Meet Alicia
Alicia recently joined A New England Nanny as one of our temp caregivers.
She is from Connecticut and has a Bachelors Degree in Psychology from Southern Connecticut State University.
"What brought me to A New England Nanny was the desire to have a positive influence on children," Alicia says. "I lead by example, teaching kindness, responsibility, and cooperation."
In her own time, Alicia enjoys drawing, knitting, mountain biking, and hiking with her fiancé and whippet Gunny.
"I love playing and being outside, and have never grown out of that, so this job is perfect for me!" Alicia says. "My goal here is to help families accomplish what they want while having their children happily cared for."

We are excited to have Alicia on our team. She would love to help you with your child care needs!

Contact Debra at (518) 881-0201 to request Alicia or another of our amazing caregivers.

And let us know if you need any help with in-home learning, senior care, afterschool tutoring, pet sitting, and more!