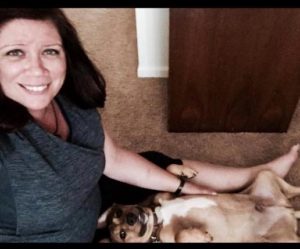 It's time again to recognize a member of the A New England Nanny team that has WOWed our clients!
This team member has been with us less than a year, but in that time she has been a tremendous asset to our team, not only a long term housekeeper and chef for a family 3 days a week, but has also taken on weekly and bi-weekly cleaning for five other families, as well as any others she can fit into her schedule.
She is being recognized for:
Providing excellent care, based on client feedback
Working without hesitation when available
Keeping her schedule current and correct
Her superb communication with the agency, always following up in a timely fashion when contacted
For these reasons, and for positively representing A New England Nanny and being an integral part of the team, Tara has been named our December 2018 Nanny of the Month! Thank you Tara for all you do for our families.
Because we're so pleased and lucky to have Tara on our team, she will be awarded a $50 Visa gift card and our many thanks for being a positive representation of the agency.
Do you need a Tara for your family? Call us at (518) 348-0400 and let us know how we can help.