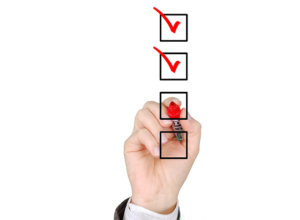 GTM Payroll Services recently conducted a survey of household employers and nannies, covering a wide range of topics, including legal pay, benefits, personal preferences, online job sites, and more. We are sharing the results of their household employment survey to help families hire and retain the best nannies and other household employees.
From GTM.com:
Nannies know there are big benefits to being paid "on the books" and families that look to pay illegally significantly reduce the pool of professional caregivers interested in their job. That's just one of the key takeaways for families from GTM's recent household employment surveys of employers and nannies.
Nannies Understand Importance of Legal Pay
Of the many benefits nannies enjoy through being paid legally, they placed eligibility for Social Security and Medicare (77% said this was important or very important) and peace of mind being compliant with the law (also 77 percent saying important or very important) at the top. Having a legal employment history in order to obtain credit or a loan was important or very important to 73 percent of respondents.
Other benefits of being paid "on the books" include a verifiable income when applying for a loan, mortgage, or credit; unemployment benefits; and eligibility for a health care subsidy if purchasing coverage through the health insurance marketplace.
Paying Illegally Shrinks Pool of Available Candidates
Sixty-one percent of nannies said it was at least "somewhat unlikely" they would take a job that didn't pay "on the books." It may be hard enough to find a professional caregiver who meets your requirements. By insisting on "under the table" pay, your candidate gives up valuable benefits so you can save a little bit of money on taxes. That will turn off many qualified applicants who want to be treated as professionals.
"Insisting on paying a nanny 'off the books' could significantly reduce the number of quality candidates when your family is looking to hire," said Guy Maddalone, founder and CEO of GTM Payroll Services and author of How to Hire a Nanny: Your Complete Guide to Finding, Hiring, and Retaining Household Help. "Considering the importance of this person's job – caring for your children while you work – you'll want a large pool of professionals to choose from as well as establish a strong working relationship once they're on the job to help with retainment."
Offering Benefits is a Good Retention, Attraction Tool
Nannies responded with "poor benefits" when asked what they liked least about their profession. If you like your nanny and want to keep them (and not have to go through the hiring process again), you'll want to consider benefits, paid time off, recognition around the holidays and birthdays, and bonuses.
Among the top benefits for nannies:
94% of nannies receive a holiday season gift
88% of nannies are given paid holidays
85% of nannies get paid vacations
84% of nannies enjoy a birthday gift
74% of nannies receive paid sick days
That's a starting point when making a job offer. For retention purposes – or to attract the best talent for your position – consider offering bonuses, health insurance, and/or a retirement plan.
Half of nannies get an annual bonus
27% are recognized on their job anniversary
17% receive health insurance through their employer
Less than five percent have a retirement plan
Offering any or all of these benefits and recognitions will make your job offer stand out and help keep your best employees.
Online Job Sites Aren't as Efficient as You Think
It may seem ideal to visit an online job site or mobile app and with a few taps or clicks of a mouse, you'll find viable candidates for your position. But families that hire through an online job site actually spend more time on the hiring process than those that find their nanny through a placement agency. Also, nannies hired through an agency remain on the job for longer than those found on an online job site.
Our survey showed that:
39% of families that found their nanny through a placement agency spent 20 or more hours on the hiring process compared to 67% that hired on their own using a job search website
67% of families that hired a nanny through a placement agency retained their nanny for five years compared to only 51% of families that hired a nanny using a job search website
That makes sense when you consider that 65 percent of families said the number of responses from unqualified candidates was what they liked least about online job sites. Families are wasting too much time sifting through applicants that aren't a fit for their position.
Also, 34 percent of families that used an agency tried to hire on their own first. Half of those families couldn't find a nanny on their own while 33 percent said the hiring process was too time-consuming.
Meanwhile, the top three reasons chose to work with an agency are security/screening of candidates (87 percent of families), time savings/hassle-free process (64 percent) and quality of job candidates (60 percent).
Agencies have already done a lot of the heavy lifting in screening candidates. They're only going to present you with nannies that best match your job description and fit your budget. That means you'll spend less time on the hiring process and you're more likely to get a better match for your family.
Families with Nannies Like Flexibility, Personal Attention & Fewer Hassles
Not sure if a nanny is right for you? Considering in-home care or a daycare center? Here's what families like most about having a nanny:
59% of families say they enjoy schedule flexibility
56% of families say they like the personal attention their children receive
51% of families say they appreciate not having the hassles of daycare drop offs/pickups
About GTM's Household Employment Surveys
An online survey of household employers who currently employ nannies was conducted in August 2018. Also in August 2018, an online survey of nannies was taken.
Have more questions or need more information? Contact us at (518) 348-0400.