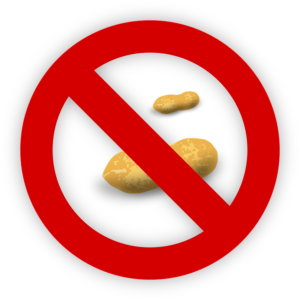 If you are the parent of a child with a nut allergy, you may be wary of having a nanny or other caregiver in charge when you are not there to ensure your child's safety. This is a common concern, but one that can easily be addressed and handled professionally, allowing you to maintain peace of mind when your nanny is on the job.
Reputable nanny agencies will tackle the issue of allergies before hiring or placing a nanny. When a potential nanny is being placed in a home where a child has a nut allergy, the nanny will be made aware of it and advised about what precautions to take, such as making sure to read any labels on food they may be bringing into the home, and to not consume any nuts prior to arriving at the home, as nut dust and particles may be present on the nanny's clothing or skin; severe allergic reactions can occur just from the dust, not just by consuming the nuts themselves. Parents may feel more comfortable instructing the nanny not bring any food into the home at all, if the family will provide food for the nanny while she is working.
Nut allergies can be an issue when going out to restaurants. If the parent says it's ok to take the child out to eat (they may even have a list of approved restaurants), the nanny should make sure to inform the server about the allergy.
Unfortunately, allergic reactions can still happen even after precautions have been taken. It's important for nannies to be aware of the signs of exposure so they can properly handle the situation. A child's allergic reaction may include rashes or hives, nausea, vomiting, and diarrhea, sniffles, wheezing or difficulty breathing, and dizzy feelings. By recognizing the symptoms of a reaction, the nanny may be able to care for the child in a timely manner and avoid the need for emergency services.
In extreme allergic reactions, anaphylaxis may occur, which can be life-threatening if not treated immediately. Kids that have severe allergies need to be monitored extra closely to avoid any exposure that may result in anaphylaxis. Parents who have a child at risk for this type of reaction may want their nanny trained on using an EpiPen to inject medicine into the child during a severe reaction. In this case, the nanny should make sure to always have the EpiPen at close hand, and to take it with her if she leaves the house with the child.
As long as there is good communication between the parents and the caregiver regarding a child's nut allergy, emergency situations can be avoided and a quality nanny-family relationship can be created.
For more information, contact us at (518) 348-0400.