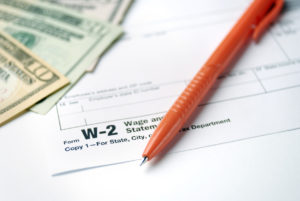 Fresh off the recent Equifax breach , the IRS has proposed regulations that may help individuals prevent identity theft when it comes to their W-2s.
The proposal would allow truncated Social Security numbers (SSNs) on Form W-2 in the form of Taxpayer Identification Numbers (TTINs), which would hide full SSNs from identity thieves.
Employers would be permitted to voluntarily truncate their employee's SSNs only on the copies of Form W-2 that are given to employees. Using TTINs on any documents – including tax returns or statements – that must be filed with or sent to the IRS or Social Security Administration would not be allowed.
Public comments on the proposed regulations are being taken by Dec. 18, 2017. Visit Regulations.gov to submit your comment.