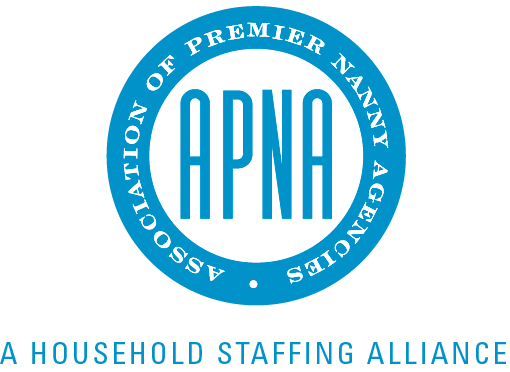 There have been several stories in the news lately regarding incidents with nannies and the children they care for. It's important to remember the hidden dangers of using a "trusted" web site to hire a nanny.  Despite its convenience and low-cost fees, hiring on the internet comes with risks. While not using a nanny agency may provide a family a more streamlined process, online sites forego an experienced agency staff and bypass an agency's screening and qualification of its candidates, along with the first-hand, in-depth knowledge of the hiring process that an agency provides. By their very nature, many internet sites are often basic and hold non-verified information on candidates, and therefore they leave the bulk of work of hiring to the employer.
The best way to ensure proper hiring is through a reputable APNA agency that abides by the rigorous screening methods in compliance with APNA's operating standards. The role of an agency is to make hiring a nanny an easier, more convenient process while presenting the best candidates that match an employer's philosophy and position requirements. These agencies will guide employers through all the steps of the hiring process, and unlike many caregiver web sites, they conduct extensive background checks and screenings, providing peace of mind to families.
Hiring a caregiver for loved ones is the most important decision a household employer can make. Investing the time and effort to do it right will lead to a happy, successful relationship between a family and their nanny.
APNA is a self-regulating organization that helps set the bar for industry standards and practices. APNA member agencies have their contracts, applications and business practices scrutinized by peers to ensure they know and follow all applicable laws. You are dealing with a quality household staffing service when you see the APNA seal.