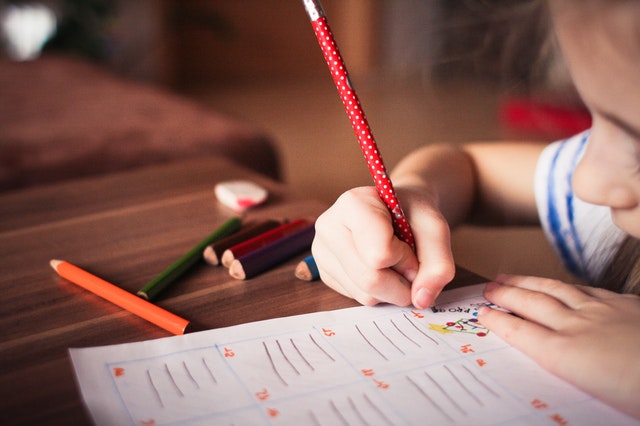 As parents prepare for the school year to start up again very soon, many will be hiring an after-school nanny, or adjusting their current nanny's hours as the children get back on their school's schedule. We wanted to share this great article from our payroll partner GTM Payroll Services to help families who need a nanny's help during the school year.
The Top 10 Qualities of an Awesome After-School Nanny
It's that back-to-school time of year once again! That can mean many things including parents trying to figure out how to provide care for their children between the time school lets out and when they get home from work.
For many families, an after-school nanny is an ideal choice for their needs. Your children are in their own home and your caregiver can get them started on homework. If agreed upon ahead of time, your after-school nanny could also prepare dinner and do other household chores. That can lighten your workload when you get home so you have more time to spend with your children.
You may not find an after-school nanny who meets all of your criteria so it's important to prioritize your "must-haves" and "nice-to-haves."
Here are the top 10 qualities of an after-school nanny:
1. Experienced with school-aged children
Caring for an infant or toddler is far different than looking after school-aged children. Both groups have their personality and behavioral challenges that require a unique skill set. You'll want an after-school nanny who has experience with children of similar ages to your own. Can they connect and communicate with your kids? A trial day with your children under your supervision may lend some insights. Your nanny should show that they enjoy being with school-aged children and can handle the difficulties of caring for kids who are developing their own personalities and may challenge your nanny's authority.
2. Aligned with your house rules and parenting philosophy
Your nanny should be comfortable enforcing your house rules and following your parenting style. They'll need to enforce screen time rules, food and drink choices, when it's ok to have a playdate or visit friends, chore responsibilities, and more. Your nanny should also follow your disciplinary measures if your child misbehaves. This keeps care consistent from parent to nanny and reinforces to your children that even with a nanny, house rules still apply.
3. Time management and organizational skills
Your after-school nanny may need to pick up kids from different schools and get them to various music lessons, sports practices or other after-school activities. If they have additional duties, they need to find the time to accomplish those responsibilities while keeping your children their top priority. Bottom line is that they need to be the right place, at the right time, all of the time.
4. Responsible and reliable
These skills go hand-in-hand. You need an after-school nanny that will make sure your kids get home safe from school and are looked after until you return from work. They also need to show up on time every day that they're needed. Your child's schedule may vary day-to-day depending on their activities so you'll want a nanny who can stay on top of things. If they do need to take time off or can't work because of illness, they need to give you plenty of notice so you can make other arrangements.
5. Great communication skills
As you know, things can change quickly with your child's schedule. Lessons or practices get canceled or moved to a different day or time. Maybe you need them to take your child to the pediatrician's office or run an errand. Your nanny needs to be responsive to any changes in your family's schedule. They may even need to talk to teachers, school administrators, or coaches during pick-ups and drop-offs. Your nanny needs to be comfortable having these discussions and relaying any important information to you. Communication goes both ways. Your nanny will need to be able to tell you about your child's day, both positive and negative.
6. Ability to help with homework
You may want your nanny to make sure your kids get their homework done before dinner. That allows for more quality family time in the evening. Your nanny should be comfortable and willing to help with homework if your kids have questions or get stuck with an assignment. If you know your child struggles with a certain subject, you may want to look for a nanny who is skilled or knowledgeable in that area.
7. Active
Your kids may need to let out some energy after sitting in school all day. Right after school may be a good time to get outside, be active, and have some fun before tackling homework, chores, and other responsibilities. If that's the case, you'll want a nanny who will take your kids to a playground, ride bikes with them, or play fun outdoor games. A nanny who will just sit on the couch and stare at their phone is not the type of caregiver you need.
8. Open to more than just childcare tasks
Your nanny's primary responsibility is the safety and well-being of your children. But they may have time to handle other chores like laundry, dog walking, housekeeping, and dinner preparation. If you want your after-school nanny to be more than a childcare provider, spell out those additional responsibilities in the job description and put them in your work agreement. Expect to pay a higher hourly rate as you add responsibilities to your nanny's day.
9. Good driving record
If your after-school nanny will be taking your kids places in a car, you'll want to run a driver's license check as part of your background screening. They should be a safe, responsible driver. During your trial day with your nanny, have them drive so you can judge for yourself whether you feel your children will be safe. It may be a good idea to let your nanny drive a family car when transporting your children. That way you can ensure the car's safety and maintenance is up to date and any child car seats can remain securely in place.
10. Happy with a part-time job
Finding a part-time nanny may be more difficult than securing full-time childcare. You'll want to make sure your candidate is happy with working just part-time for you. Maybe they're a college student or have another part-time job and working just 20 or so hours a week as an after-school nanny is what they want. Someone taking your part-time job while they look for full-time work will create headaches for you when they leave. You'll need to restart the hiring process and deal with the disruptions to your family.
Another idea, if it's financially feasible for your family, is to hire a caregiver with a split shift. Perhaps they work 6 a.m. – 10 a.m. and 3 p.m. to 7 p.m. In the morning, they can help get the kids ready for school, clean up from breakfast, run errands, and perhaps tackle some housekeeping. In the afternoon they will care for your children and prepare dinner.
Again, responsibilities need to be agreed upon before work begins. Some nannies looking for full-time work do not want to take on additional tasks beyond childcare. But others may like having some time to themselves during the day between shifts. Just be clear that you're looking for more than a nanny. Your position may be more like nanny/housekeeper or nanny/personal assistant.
Other considerations
Background check
Always conduct a background check when hiring someone to work in your home. If you're hiring through a placement agency, your candidates may already have gone through screening. When hiring from an online job site, don't assume candidates have been thoroughly vetted. You'll need to pay for a comprehensive background check to make sure they're suitable for the job.
Payroll and taxes
If you pay your employee $2,100 or more in a calendar year, you'll owe nanny taxes. That threshold is easy to clear even for a part-time, after-school nanny. There are too many risks involved when ignoring your nanny tax obligations. You can try to do household payroll and taxes yourself or find a nanny payroll service to manage it for you.
Coverage during school breaks
When your children are home during school breaks or have half days, do you have childcare options? Will you take time off work for all or part of the week? Will you need your after-school nanny to work full days during school vacations? That's something to agree upon with your nanny ahead of time. If they can't provide care when your children are home, you'll need to find family, friends, or other options for childcare.
Now that you know what to look for in an after-school nanny, let us find the perfect one for you! Call (518) 348-0400 and we'll get started.